Last update on 2019/10/01
CV printed on 2023/09/22
For an up-to-date version:
http://www.ed3l.fr/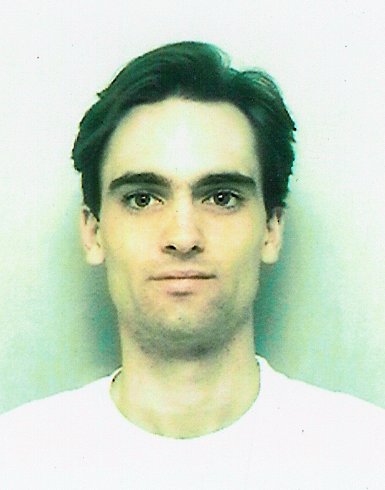 Nathaël PAJANI
42 impasse de la Combe du Bois
01150 Blyes - FRANCE
Mobile : +33 (0) 6 19 35 33 91
Mail : nathael.pajani *at* ed3l.fr
Date of birth : 1981/11/16
Software & Electronics Engineer
Software Development --- Electronics --- Project Study --- Consulting
Linux kernel --- Free Software --- Embedded systems
Knowledges
Platforms
Very good knowledges of the GNU/Linux operating system (administration, development and use).
Very good knowledges of the Linux Kernel.
Solaris & UNIX systems

QNX
Languages
System and kernel (drivers) programming using C language under Linux.
Micro-controller (ARM Cortex M*) programming using C and Assembly language.
Programming using C language
Programming knowledges on Perl, PHP, Python, C++ & Assembly languages
Shell scripts (bash)
Web programming - Dynamic content and layout - (X)HTML, CSS, PHP, SQL, Javascript.
Electronics - Embedded
Micro-controller and Microprocessor systems specification and design.
Electronic board design, layout and prototyping.
Microprocessor and Micro-controller architecture knowledges.
USB Bus, SPI, I²C, UART, RS485,

VME

, ...
TCP/IP Networks

RTOS

(uC/OS2 - QNX)
Jobs -- Techno-Innov
2012 - Now
Linux - Embedded software
Linux BSP for the DomoTab.
Embedded software for the DTPlug.
Embedded software for the modules of the DomoTab project.
Electronics
Specification and participation in the design of the DomoTab platfrom including a TI AM3874 SoC.
Specification and design of the DTPlug (NXP LPC1764 micro-controller)
Specification and design of the DomoTab modules.
Prototyping and tests
Creation
Creation of the SCOP SARL Techno-Innov.
Business development.
Communication.
Web development.
....
2010-2011
R&D
Domotics systems studies
System specification
Administrative
Partnership negotiation
Business plan
....
Jobs -- ED3L
2008 - Now
Linux -- Embedded
Web development
Training
Specific trainings for R&D teams.
Courses at ESCPE Lyon (Embedded systems, Embedded Linux, C programming).
Speaker for an embedded Linux workshop for Néo-Soft's seminar.
Creation : Administrative
Creation of my freelance activity.
Consulting in the creation of another freelance activity : Forma3dev.
Creation : Commercial
Custommer prospecting
Quotations
Web site and information infrastructure setup
Jobs -- ECRIN Systems
2005-2007
Linux -- Embedded
Linux

BSP

development for single board computers using PowerPC processors.
Drivers development (USB,

VME

) and software development (C language).
Took part in electronic development (mainly debug) of boards made by ECRIN Systems
Creation of "restauration" shell scripts for automated installation of the GNU/Linux operating system from both images and sources, using CD/DVD or USB Keys
Multiple instalations of the GNU/Linux operating system for specific industrial configurations support
Sampling board access library development for

QNX
Consulting
Three days of consulting for a danish company on software stack and design of one of their products.
Project management
Project design, management, and development from customer specifications.
Project management for small scale projects with quality management.
Web
Development of software parts for the company intranet for quality management process.
Modifications of the free software Bugzilla to create a non-conformities management software for the quality management process. (translation, adaptation of terms, ergonomics, and modification of the life cycle of a bug.)
Trainings
Linux trainer (teaching basic Linux use or

BSP

use)
Internships
2005
Development of a board sharing server to share access to a small amount of development boards (connected to the server through serial links) between many software developpers over ethernet (development based on ser2net tool). Added support for Trango's console multiplexing protocol over RS232
(Still in use as of 2008 June 05)
Design and development of the monitoring interface of TRANGO. (protocol, access server, and embeded status information gathering process), in collaboration with the programmer in charge of the monitoring display interface.
2003-2004
Porting a multi-clients - multi-servers software from Windows to Linux and Solaris.
Development of a Linux USB driver (host side) for a custom development board (used as device).
Studies / Qualifications
1999-2005
Engineer studies in Electronics Telecommunications and Computer Science
ESCPE Lyon
(Ecole Supérieure de Chimie Physique Electronique).
Specialisation :
Computer Science – Distributed computing systems.
Options :
Project management.
1999
Scientific "Baccalauréat"
Other Achievments
Running
Many web sites, including this one.
Online/Offline role playing game interface
A wooden table using Cherry wood
Done
Bugfix in the Linux Kernel (USB)
Some wooden furniture, including the bed for my child, and a coffee table using Oak wood
Took part in the Vim french documentation translation.
Took part in Bugzilla french translation
Other knowledges and hobbies
Highly interrested in Free and Open Source Softwares.
Attended twice to the French Robotic Cup (E=M6).
Reading, drawing, model making and painting, and role playing games.
Woodwork
Canoe: federal Instructor - National 2 French championship in Canoe polo.